CALL OUR SERVICE SHOP FOR MORE INFORMATION!
(425) 644-4441
Email: service@soundms.com

AUTHORIZED SERVICE PROVIDER



AUTHORIZED SERVICE PROVIDER
AUTHORIZED SERVICE PROVIDER
AUTHORIZED SERVICE PROVIDER
OKI Data Printers
AUTHORIZED SERVICE CENTER
AUTHORIZED SERVICING DEALER

Generally, we stive to offer a 2-3 day repair time on standard service repairs, and from 0-2 days on expedited work orders.
You will communicate directly with the technicians who will be working on your unit throughout the process to be sure all issues are resolved before pickup. We also offer backup and advanced data recovery services if needed.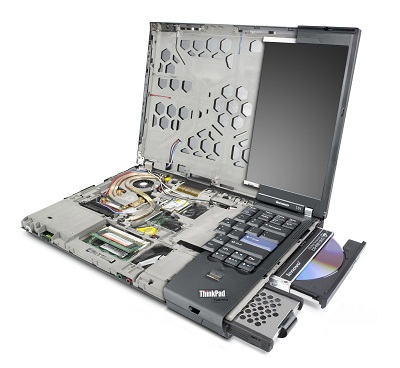 Desktop and Laptop Repair Services

Sound Microsystems provides all levels of Desktop and Laptop Repair. Everything from the removal of Virus or Malware infections, to Motherboard and LCD replacement. We Specialize in Laptop DC Jack Repairs, and System Upgrades as well. No job is to small or to complex for our service shop to address.
Because we are an Authorized Service Provider for most Major Brand Manufacturers we can provide genuine original parts, and have access to many items that are not available to non authorized providers. All techs are Manufacturer Trained and Certified.
Our turnaround time depends on factors such as work load, scope of repair, and parts availability. We do stock many parts on hand and can provide expedited service options for those who need extra fast repairs.
Warranty Repair Services are available in our shop for most brands if your unit it still under Warranty.
Virus / Spyware / Malware Removal
Operating System Reloads or Upgrades
Cracked / Defective LCD Replacements
Spillage / Liquid Related Repairs
Keyboard Replacements / Repair
Hard Drive Replacements or Upgrades
Fan and Cooling System Repairs
Broken Hinge Replacement
Replacement of Broken Plastics or Covers
Power Supply Replacements
Broken DC Power Jack Repair
Motherboard Replacement / Repair
LCD Cable Replacements
Touchpad / Mouse Button Repair
Hard Drive Data Recovery Services
Software Installation and Troubleshooting
Wifi / Wireless and Networking Issues
And Much More...
We are Located in Redmond Washington near the Overlake Shopping Center,
but are very accessible to Bellevue, Kirkland, Seattle, Lynnwood, Bothell, and all other Puget Sound Communities.
FREE DIAGNOSTIC
WITH SERVICE REPAIR!
SOME OF OUR TYPICAL SHOP REPAIRS INCLUDE:
WE ALSO ACCEPT SHIP-IN REPAIRS
If you are out of the area and prefer to ship your laptop or hard drive to our shop, you are welcome to do so. We offer quick turn-around times and prompt return shipments.
CLICK HERE - IF YOU NEED A BOX SENT OUT TO YOU
Please include the appropriate form below with "SHIP-IN" items and send to address at the top of the form:
TO SUBMIT
ONLINE SERVICE
REQUEST
We will Contact You to discuss repair options!
PHONE: (425) 644-4441 ONLINE SERVICE REQUEST FORM: CLICK HERE EMAIL: service@soundms.com